Welcome to the DarkSider News!
Grab a cuppa, sit back and relax as we share our latest news....
NEW RELEASES
Flames of Hope
by
Cassandra L. Shaw
is book 2 of
The Katoom
series. It was indie published on the 6th November.
A suicidal ex-assassin fights for justice and the chance to walk again while pushing aside the one female capable of giving him a reason to live.
500 years ago, two human subspecies, the gold-bearing Crea and the silver-bearing Eli, left their dying planet and took refuge on Earth. Capable of turning into metallic beasts eight times stronger than Earth humans, the Eli and Crea have long aroused fear and prejudice among the planet's original inhabitants.
After decades of relative peace, a cauldron of hatred has begun to bubble, via a movement called the Pures. The Pures' ultimate goal—Crea and Eli genocide.
But movements take money, so Pure zealots have begun kidnapping Crea and Eli to "milk" their blood for the precious metals.
Suicidal ex-assassin and paraplegic Xylvar Johansson is contracted by the leader of Katoom's Eli clan to act as part of a newly married couple in an undercover sting. The fake couple's task—hunt out Pure supporters and rescue as many kidnapped Eli and Crea as possible.
Only the "wife" turns out to be Jasmine Pembroke, the one woman Xylvar ever loved. But that was a decade ago, long before his soul died and he blew himself into a chair. He wants nothing to do with playing house, especially with her.
But he'll do anything to walk again, and the fee Kaid's offering will fund the experimental spinal treatment Xylvar covets.
Jasmine's experienced her own dark hour, but even though both their lives have changed, one thing's clear—she loves Xylvar, broken or whole. Can she convince him, whether the spinal treatment works or not, that with love, life is worth living?
Ooops, I didn't put a blurb last time, so here it is again!....
Grave Robbing Gone to Hell
by
Cassandra L. Shaw
is the second book in the
Grave Robber
series. It was Indie Published in October.
Time-jumping psychic Angel Meyers makes a living by traveling to the past to hunt for clients' lost family treasures.
But this case is personal.
Good friends Gary and the very pregnant Tess, desperately need money to save their animal rescue farm. To help, Angel must find the legendary emerald and diamond jewelry set Gary's family lost over a century ago.
Only on her first trip to the past, Angel discovers dybbuk, Josey Richards, a body and soul stealing monster from Hell, has the jewels in her clasp.
What sucks more is Gary's ancestor, the besotted fool, gave Josey the jewels and as he did, he unknowingly also handed her his soul.
Suck or not, Angel knows two things.
Josey will kill to keep her soul trapping gifts. And with Viggo, her guardian angel, and the panty melting Tyreal at her side, Angel will risk everything to save her friends animal rescue and a dead man's soul—even face supernatural evil.
Again.
NEW DARKSIDERS
Welcome

Cassie Laelyn

to the DSDU!
Growing up, Cassie was fortunate enough to live in many different towns across Australia and had a childhood filled with crazy adventures. She now calls coastal Queensland home with her husband and two energetic boys.
Since she was a teen, Cassie has been borderline obsessed with the paranormal world and has a passion for writing stories involving otherworldly characters; where the heroes and heroines are equally as powerful and capable of kicking butt when they need to.
Cassie is a self-confessed book-a-holic who loves nothing more than a gripping paranormal story and is a sucker for a gut wrenching happily ever after. When she isn't narrating the characters in her head, Cassie enjoys binging on TV shows, spending time at the beach and embarking on memorable adventures with her family.
Cassie has written several paranormal suspense short stories and is currently completing her debut paranormal romance novel.
Cassie has her first fabulous writing news to share....see the competition wins section!
Welcome

Kelly Steel

to the DSDU!
Kelly Steel lives in a slice of paradise. She has always read and started penning her own stories from a very young age. She lives in search of Happy Ever After for her characters.
She writes Paranormal and Contemporary romance.
​
You can find Kelly on her
Blog
, as well as
Facebook
,
Twitter
, and
Goodreads
.
COMPETITION WINS
Cassie Laelyn
, one of our newest members, won the 18+ category in the Calliope Country Carnival Writing Competition
with her paranormal short story
Swallow Creek Spring Fair
!
Here's the blurb...
A quaint country town hiding a deadly secret.
Amelia craves an adventure. To trade her hectic, smog-filled existence for the majestic, fresh, clean countryside. If only for a day. And an invitation to the Swallow Creek Spring Fair is the perfect excuse.
Something strange is luring tourists to the town and Amelia soon discovers not all is as it seems. But when her adventure suddenly takes a frightening turn, she must race to escape the town limits before it's too late.
But can she make it out alive?
You can read the whole short story HERE.
FREE STORIES
Heat
by
Cathleen Ross
has an erotic romance post-apocalyptic story that is available free from Amazon.
The world's gone to hell, and Helen MacKenzie's only chance of survival is the two sexy commandos determined to keep her safe by taking her to the newly secured Base.
There's an unwritten rule at the Base where women are scarce. The soldier who finds a woman gets to keep her, only this time two commandos want Helen.
When zoologist Helen volunteers to remain at the zoo to protect the animals until help comes to rescue her from flesh-eating braindeads, she doesn't expect her work colleagues to turn too, thanks to the virus that's changed her world—and everyone else's—into a living hell. On the day Corporal Peter Clark and Corporal Adam Tenny rescue Helen, she doesn't know which commando she wants more, until she discovers she can have them both.
Heat
is a ten thousand word story that is linked to the novel,
Base
Kadin
by
Mel Teshco
is book 1 of the
Dragons of Riddich
series, which was released on 5th January. This Alien Sci-fi tale is currently free on Amazon.
The dragons will search the universe for their one true mate...
Grace has a special ability. She senses paranormal beings. It's the perfect trait to have as an operative for the Paranormal Detection Agency. A pity her next target, Kadin Marres, doesn't just trigger her paranormal senses … he triggers her lust too.
Kadin has been aware of the elusive Grace for some time now and has waited patiently for her. She's a dragon breeder, and once he finally has her, he isn't about to give her up. Not even if it means she goes from hunter to hunted.

Details of books 2 & 3 of the series are in the next section....



We continue showcasing releases published in 2017.
My Highlander Lover
by
Cathleen Ross
is a Forbidden Fantasy book, and is book 4 in the
Highlander Romance
series. It was indie published on the 26th August.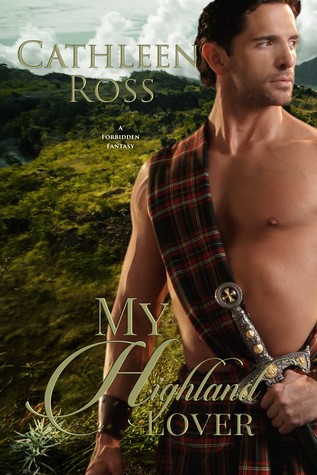 1314 Highlands
Grieving widower, Sir Eoin Bruce is forced to marry wealthy Lady Jehanne de la Croix in order to keep her dowry in Bruce hands. Eoin hates enchantment of any kind and he soon discovers Jehanne is the witch who haunted his dreams. She brings him more titles and wealth than he ever thought possible as a second son of a laird. Can he overcome his grief and go against everything he believes in to love her?
Jehanne de la Croix wants nothing more than to be safe and loved by her husband, Sir Eoin Bruce but she was born from a line of great seers. If she can't get Eoin to accept her prophesies, she will burn at the stake and he will meet a violent end. Everything rests on Eoin and his willingness to love a witch.
The Chronicles of Lady E: African Alliance
by
Nicola E. Sheridan
was indie published on the 7th March.
The Chronicles of Lady E and the African Alliance
An ancient culture
Memories lost
A new beginning
See the book trailer for this
HERE
.
Mel Tescho
has published two more books in the
Dragons of Riddich
series in 2017.
Book 2,
Asher
, was released on 19 January.
Riddich king, Asher Mannett, has more to worry about than the agony of shifting into his dragon form. Tantonics, his alien enemies, will do anything to invade and destroy him and his people, and extract their vital energy.
When the last Riddich stronghold is breached, Asher boards a craft and escapes his planet along with a handful of his people. They crash land on Earth, where a rare few human women can breed with his species, giving his people hope of continuing their genetic line.
Thanks to her now dead fiancé, Luke, Marissa Kinkaid's life has gone from one of decadent luxury to hardship. But then a huge, wounded dragon bursts into her life and opens her eyes to the dreary existence she's accepted as her own. A life she no longer wants.
Despite her fear of abandonment, leaving her drought-affected farm with Asher seems far less complicated than facing Asher's Tantonic enemies. She can't imagine a life without the big, sexy alien in it. But will she lose him too before they've even had a chance at love?
Book 3,
Baron
, was released on 23rd March.
The dragons will search the universe for their one true mate...
Piper Meadows hates her strange ability that allows her to sense supernatural beings; it's made her an oddity and an outcast in her small town. It's at a party she doesn't want to attend that her ability is suddenly triggered, making her aware of someone not human. A pity that someone is also the best looking male she's ever seen. Not that it matters, a man like Baron wouldn't look her way twice … would he?
As captain of a mighty dragon army, Baron Alsharma has been exposed to a whole world of violence. Then he sets eyes on the gentle and remarkable Piper, and there is no way in hell he'll give her up. He doesn't care that she's not a rare breeder. If he has to forcibly make off with her to convince her they're perfect together, he will, even while having to keep one step ahead of the Tantonics, his sworn alien enemy. Except the Paranormal Detection Agency is also on his tail and will do anything to capture a shape shifting dragon, even if it means hurting Piper to get to him.
Non speculative fiction title
Take by the Desert Sheikh
is a collection of contemporary romance stories about three brothers by three of our DarkSiders,
Cathleen Ross
,
Mel Teshco
, and
Christina Phillips
.
Three Sheikh brothers, three virgin brides…
The Grand Vizier has a plan to save Qutum…
To prevent a war…three royal brothers must wed
Stolen by the Sheikh by Cathleen Ross
London interior designer, Lilly Jones has the perfect job. When she lands an account to do up a mansion in Kensington and an old fort in Qutum, she can't believe her luck. What she doesn't know is that she is the piece of the puzzle that will prevent a war. When the commanding and sexy Sheikh Jamal El-Amin pays her bridal price, Lilly refuses to believe it means they are married, but it is legal in Qutum. Lilly must decide to escape or stay.
The Sheikh's Rebel by Mel Teshco
As the daughter of an indulgent sheikh, Amber Al-Fayed has had everything her heart desires, including a western education. But her perfect life is shattered when insurgents try to overthrow her country, killing Amber's mother in a mortar attack and forcing Amber and her father into battle. Now Amber will do anything she can to reclaim control…even if that means marrying Zafar El-Amin, a wealthy and formidable neighboring sheikh. Except Zafar isn't quite as separated from the conflict as she believes.
The Sheikh's Reluctant Princess by Christina Phillips
He claimed her body, but can he capture her heart?
The last thing Tariq El-Amin wants to do is marry, but duty is everything and his country requires an heir. A political marriage is all he expects–until he hunts down his unwilling bride and duty becomes pleasure. But he soon discovers Princess Sofia has no intention of being a meek and obedient wife, and Tariq must make a tough choice if he wants to win the heart of his reluctant princess.
Updated pages since the last DarkSider News:
Kelly Steel
,
Cassie Laelyn
,
Cathleen Ross
, and
Nicola E. Sheridan
.
AROUND THE WEB
Juanita Kees
has had her book
Secrets at Wongan Creek
reviewed over at the
Australian Romance Readers blog
.
Congratulations to all our DarkSiders!