Hello! Welcome to What We Are Reading in 2015, where some of the Darksiders share their thoughts on books they've read recently.
First up, we have
Marie Dry
, who has read a number of different books lately:
I am reading
Hero With a Thousand Faces by Joseph Campbell
and I'm really enjoying it.
I really liked
Venomous (Alien Warrior Book 1) by Penelope Fletcher,
but personally I felt the multiple partners were unnecessary.
Kniam: A Terraneu Novel by Stormy McKnight was five dollars for about 160 pages. Badly edited pages with many repeats. It was a good story and characters but this is one of those cases where just because you could doesn't mean you should self publish.
Two more edits and this would have been a great series.
Next,
Eleni Konstantine
says "At the moment, I seem to be reading bits from all sorts of books. This is my CFS brain at work and it wants to percolate on books. Also I tend to read my e-books when I'm waiting for appointments or meeting up with others, and audio is in the car. But also sometimes I am in different moods for different books. In the morning I can feel like that dark urban fantasy, but by the evening that comedy of errors may be what I fancy. Yes, I don't try and understand my process. It's just me. At other times, I only read one book at a time. Yes, I don't try and understand my process. It's just me. I'm thrilled to be reading and hopefully this year will make up for the abysmal last couple of years."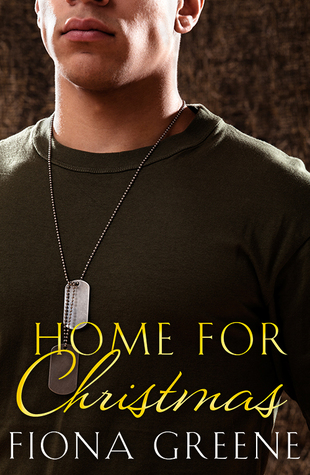 A few books read recently:
Fake by Beck Nicholas - 5 stars!
Home for Christmas by Fiona Greene (novella) - 5 stars!
As for myself, I've read quite a bit of sci-fi romance in the past few weeks. I tore my way through the
Paradox trilogy by Rachel Bach
. Personally I would have classified it as sci-fi with romantic elements, because although the heroine, Devi, had a love interest in Rupert (I had a huge problem with the name Rupert. Sorry, but its just not sexy!) the relationship definitely spent a lot of time in the background of the plot unfolding. Devi was a very gung-ho, strong and definitely independent heroine. She wasn't exactly diplomatic at times, and was more likely to fight her way out of any given situation, but that's what you had to love about her.This was a really great series for anyone looking for a space opera with a tough heroine.
Another sci-fi romance I read was
A Hero for the Empire by Christina Wescott
. This one had a bit of a rough starting, the romance wasn't really meshing with the story, but once it got going, it was really good, and I can't wait for more books in the series to come out. Also, it had a psychic cat in it who called the hero his "person". What's not to like?!
So, that's us for January. Hope you saw something you liked, and happy reading for February!
~
Jess Anastasi